FranLink System™
Powered by the Franchise Broker Association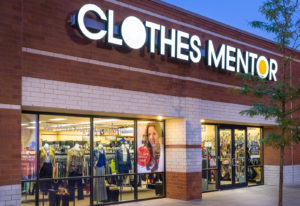 Clothes Mentor has completely reinvented women's fashion resale stores. Our stores pay our customers CASH on-the-spot, right over the counter, to purchase their better brand, in-style fashions, accessories and designer purses.
When customers walk into a Clothes Mentor, they see a clean, well-designed store with organized shelves and racks that make shopping enjoyable. Clothes Mentor's merchandise is also organized by color and size, making it even more aesthetically pleasing and easier for shoppers to find what they're looking for. Inventory for Clothes Mentor stores comes from customers that have name-brand and designer pieces in their closet that they no longer wear—or oftentimes have never worn. Clothes Mentor pays CASH On-the-Spot or store credit for clothing in sizes 0 to 26 and maternity as well as shoes, handbags and other accessories.
There are nearly 150 Clothes Mentor stores throughout the United States, each serving its local community by both buying and selling high-quality items. The concept puts money back into the pockets of the people within the community and promotes the reuse of goods, which also benefits the environment. Some stores even provide a free personal shopper or host fun private events for customers such as Girls Night Out. But no matter which Clothes Mentor store you go to, you'll always find superior merchandise and a friendly, professional staff that provides great customer service.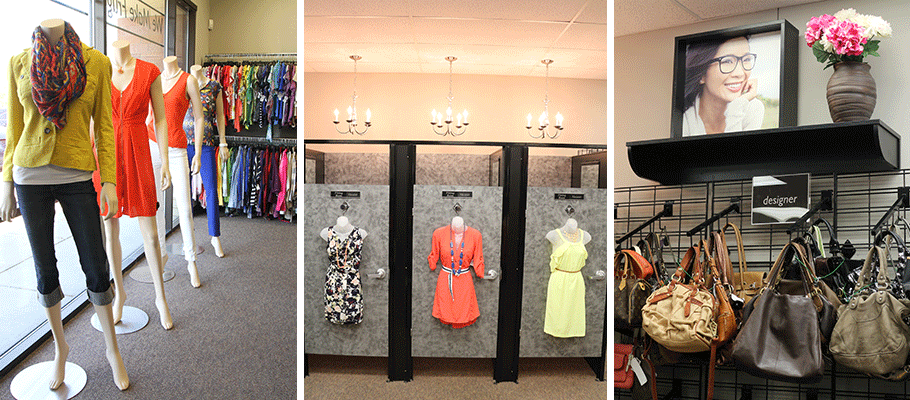 Proven, Profitable Business Model
With the help of a management team that has more than 100 years of combined franchise and retail experience in the resale industry, Clothes Mentor offers a comprehensive support program for its franchisees. This includes assistance with business planning, store location and buildout, training, point-of-sale system, operations, marketing and more.
The team understands the resale business through and through—and it shows in the success of the Clothes Mentor brand and its nearly 150 stores nationwide. Our franchisees enjoy an average gross margin of 63%, and our top-performing stores earn an average net profit of $283,000 per year.* We want you to join us in continuing to grow this thriving resale business!
In addition, the up-and-coming women's resale brand played a significant role in its parent company, NTY Franchise, earning a spot in the Minneapolis/St. Paul Business Journal's Fast 50 in 2014 and 2015. The program recognizes the fastest-growing privately held companies in the Twin Cities area according to criteria such as growth rate, revenue and more.
Basic Franchise Info
Average Investment:
N/A
Minimum Investment: $219000 - $344000
Min. Liquidity: 75000
Years in Business: 2001
Open Units: 143
In-House Financing: Yes
Lead Assist: Yes
Coaching: Yes